JACKSONVILLE, Florida. On their "day off", several Jacksonville Jaguars players used their time to give back to the community. For Malik Jackson it was important to him to meet and show his appreciation first responders.
To some, @TheMalikJackson is a hero on the field.

But Malik makes sure to thank the REAL heroes. pic.twitter.com/xR14yoE4nh

— #DUUUVAL (@Jaguars) September 11, 2018
DJ Chark, Niles Paul and Allen Lazard stopped by the Jericho School for Children with Autism and spent time the students.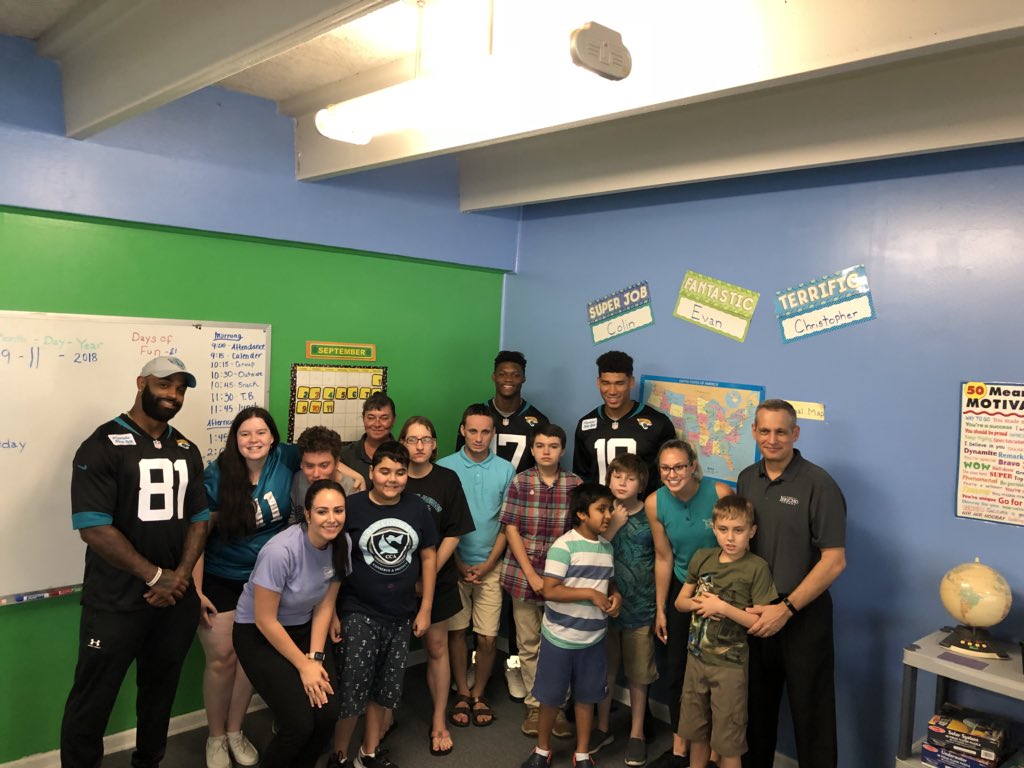 Thank you @DJChark82 and @Jaguars for coming by and spending time with some of our students! pic.twitter.com/NEvioWCPfo

— Johann Schnell (@JohannSchnell) September 11, 2018